VISA REQUIREMENTS
Visa-required nationalities are advised to apply for a visa before 15 MARCH 2020 in order to give the Dutch authorities enough time to process your visa application and to prevent participants from not being able to attend the Working Week.
General information about visas for the Netherlands
You may need a short-stay Schengen visa if you want to visit the Netherlands for a maximum of 90 days. This depends on your nationality. Visas must be applied for from the relevant Dutch embassy, consulate or representing consular Schengen office in the delegate's country of residence.
The nationality of the participants and delegates will determine whether or not they are required to apply for a visa. Delegates are requested to visit this website for more information.
In most countries, the applications should be submitted at an external service provider's office. The external service provider will charge a handling fee. In some countries, the Netherlands is represented by another Schengen country for visa affairs.
Please take note of the documents to be submitted when applying for a visa for business purposes. Visa application rules differ from country to country. Please consult the useful links below to acquire more information.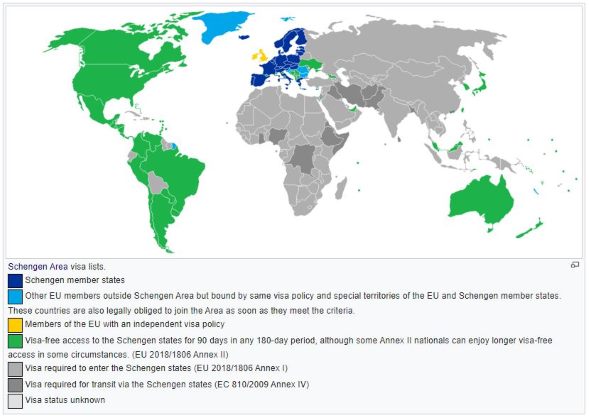 No rights can be derived
---
About the Schengen Area Visa
Step by step proces for participants form visa-required nationalities:
Check the Schengen Visa Advisor for your country.
Find here how to apply for visa for your country
Register for the Working Week 2020 & pay the registration fee
Receive the conformation, invitation letter (including persona registration number) and proof of payment by e-mail
Apply for visa in your country of residence (3 months before your departure) with this link
---
Invitation letter & Visa Support Letter
The FIG office will be happy to issue a Visa Support Letter to assist with your visa application.
Please send your request to fig@fig.net.
You must include:
Your name as it appears on your passport
Passport number, if not filled in when you registered
Your registration confirmation number
If you are an author of a paper accepted for the Working Week, please provide the paper ID and the title;
Please note that Visa Support Letters will only be issued upon confirmation of registration and after full payment for registration fees has been received. Visa Support Letters are only issued via email in PDF format and will be sent within approximately one week after your information is received by the FIG Office.
---
Do not forget that certain goods are illegal to bring into the Netherlands and others require a duty payment.
For Dutch customs regulations, please visit this website.
For more information on travelling with medication, please consult this webpage on which medicines fall under the Opium Act for Schengen countries. If the medicine you will be taking to the Netherlands is listed in the Opium Act, you will need to apply for a Schengen certificate.
For more information on medicines and customs, please visit this website, or contact the Dutch Public Information Service.