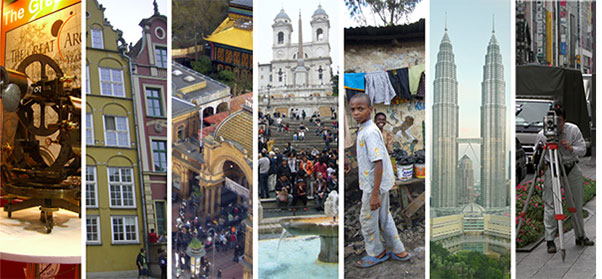 Platinum Corporate Members
...is an international network of young surveyors. Want to join? Click here to become active.

Latest releases
M

eeting the President

General Assembly 2018

Dr. Chryssy Potsiou was at the General Assembly in June 2014 elected as President of FIG.

Presidents Report at the General Assembly 2018


GIM International Interviews Chryssy Potsiou. Read more.

The General Assembly 2018 took place during FIG Congress 2018 on 6 and 11 May 2018.
Results of the elections:
Rudolf Staiger, DVW Germany, President for the term 2019-22, New elected vice presidents: Jixian Zhang, China and Diane Dumashie, UK.
Destination for the Congress 2022: Cape Town, South Africa - a close run against Florida, USA which was also a very thorough, appealing and suitable bid.



FIG Members
Article of the Month

FIG has five different levels of membership and two levels of honorary membership. Through different membership categories 121 countries are represented in FIG. The membership categories are:

- Member Associations
- Affiliates
- Corporate Members
- Academic Members
- Correspondents
- Honorary Presidents
- Honorary Members

FIG publishes each month the FIG Article of the Month. This is a high-level paper focusing on interesting topic to all surveyors.

The Article of the Month December 2018: A planning model to incorporate socially-based tenure principles into mainstream planning. by David Goodwin and James Berghan, New Zealand This paper was presented at the FIG Congress in Istanbul, Turkey in May 2018. The paper focuses on socially-based tenure. The best-planned housing developments, may nonetheless fail as viable communities. A possible contributing factor is the manner in which individualised tenure systems tend to divorce land rights from social responsibilities. Recognising this, some Māori planning initiatives in New Zealand have sought to re-introduce key communal or socially-based tenure principles to the planning equation.
Read more...