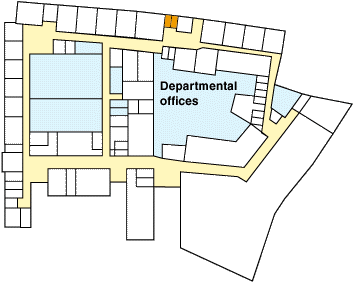 Geomatics is a scientific discipline which deals with the measurement, storage, manipulation, analysis and presentation of geo-spatial data. Graduates of the BSc. in Geomatics can expect to gain employment in a wide range of career areas, of which the following are typical:
Surveying for civil engineering & mining
Local authorities, commercial survey companies, and the mining industry all have a requirement for high accuracy detailed survey measurements to allow planning and development of complex engineering projects. The Geomatics graduate is ideally suited to this task having a thorough background in practical, accurate survey measurements using a comprehensive range of modern survey instrumentation systems.
Mapping sciences
Photogrammetry is the method by which the bulk of the world's mapping is generated, and involves the measurement on pairs of aerial photographs using sophisticated digital measuring instruments. A growing number of companies, in Ireland and abroad, are developming photogrammetric capabilities and continuing to employ DIT graduates.
Geographical Information Systems (GIS)
More and more organisations are implementing computerised information systems to manage their facilities, utilities and assets. GIS combines general information and data with a geographical base such as a map. Geomatics graduates, with their thorough familiarity with geographical data and its manipulation, are finding successful employment with such companies.
Remote sensing
Many companies are increasingly exploiting the potential of high resolution satellite imagery, and require skilled graduates adept at interpreting and extracting the wealth of geo-spatial data contained in the imagery.