The Mediterranean Surveyor in the new Millennium
18-21 September, 2000
Malta
1st Circular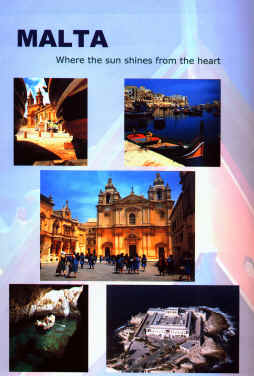 A seminar organised by FIG and Land Surveyors Society - Malta
SEMINAR – MALTA 2000
The Mediterranean Surveyor in the new Millennium
Invitation to the Technical Program
The seminar is a unique opportunity for surveyors to meet and discuss common problems and we believe that it is of great importance that everyone uses this opportunity. The program will cover the state-of-the-art for many of the working fields for a traditional surveyor as well as look forward to foresee where our occupation is heading. A number of distinguished international and national speakers will present and discuss their views in areas as education, standards, measuring techniques, engineering surveys, hydrography, land information and cadastre. We will focus mainly on the application view of these subjects. Even though the theme is Mediterranean Surveyors in the Future many of these questions are relevant to other areas around the world and we believe that any surveyor in the world will benefit from the interesting program in an excellent environment.
The technical presentations will run for almost three days (Monday — Wednesday) and the seminar ends with a technical tour. The presentations are divided in eight different sessions and the discussions focus on the surveyors role and activities in the future.
Organisation committee, technical part
Jean-Marie Becker, chair
Kirsi Artimo
Dennis St Jacques
Michel Mayoud
Paul Munro-Faure
Invitation from the Land Surveyors' Society - Malta
On behalf of the Land Surveyors Society of Malta, I would like to extend a most cordial invitation to the Malta Seminar, which is being jointly organised by various FIG Commissions and our Society.
Rest assured that the local organising committee, which I am proud to Chair, is leaving no stone unturned to ensure that this important seminar will turn out to be a great success from all angles.
We are confident that distinguished experts and lecturers, whose vast experience in their own particular field is second to none, will address the seminar. Apart from the purely technical aspect, the programme includes a number of interesting tours and social activities. We have also planned a post seminar tour of the Maltese islands for those who would like to prolong their stay.
Malta is rich in culture, history and architecture. It is rightly regarded as the priceless 'gem' of the Mediterranean and is fastly becoming one of the main tourist attractions of the region. Malta is usually exceptionally beautiful in September. I am sure that Malta will provide each and every participant and their guests with most pleasant memories.
We will be delighted to greet you in September 2000.
Randolph Camilleri
President – Land Surveyors Society - Malta
GENERAL INFORMATION
DATE September 18 – 21, 2000
VENUE The seminar will be held at one of the top hotels situated in the St Julians/Sliema area.
OFFICIAL LANGUAGE English
WHO SHOULD ATTEND Surveyors from all disciplines and categories. Surveyors worldwide, and those with special interest in the Mediterranean region.
KEYNOTE ADDRESSES The Maltese Minister of Works and the Environment has been invited to deliver a keynote address. Other renowned speakers are being approached to deliver keynote addresses on very important subjects.
HOTEL INFORMATION The hotels we are dealing with to get the best prices are all classified Four and Five Star respectively. The hotels are all situated in the St Julians'/Sliema area, which is Malta's top entertainment area and close to all amenities. The area is only 30 minutes by bus to Valletta, the Capital City.
The approximate prices per person per day on Bed & Breakfast basis inclusive of Government taxes for hotel accommodation are as follows:
Five Star Hotel:
2 minute walk from Seminar Venue
Rates: Twin room Lm38
Twin room for sole use Lm57
Four Star (Superior) Hotel:
Seminar Venue
Rates: Twin room Lm27
Twin room for sole use Lm38
Four Star Hotel:
20 minute walk from Seminar Venue
Rates: Twin room Lm20
Twin room for sole use Lm25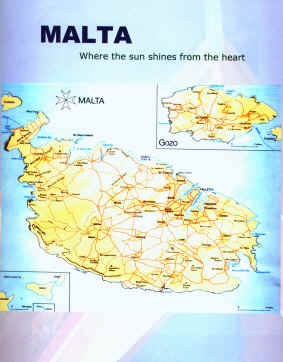 MALTA Where the sun shines from the heart
Malta is the place for sunworshippers wanting peaceful friendly surroundings. It is a treasure trove of arts, history and stark beauty out of all proportion to its size.
GEOGRAPHY The Maltese archipelago consists of three inhabited islands, Malta, Gozo and Comino and two other uninhabited island. They lie in the middle of the Mediterranean Sea with Malta 93 km south of Sicily and 230 km north of North Africa. The total area is 316 square km (Malta 246, Gozo 67, Comino 2.7)
CLIMATE The climate is warm and healthy. The temperatures averages 15° C in Winter (November – April) and 32° C in Summer (May – October). Rain falls for only very short periods. The island is seldom too hot even in the height of summer as hot summer days and nights are regularly tempered by cool breezes from the sea. In September the shines for 10 hours and the sea temperature is normally 25° C.
HOSPITALITY Visitors to Malta are invariably struck by the rare sense of hospitality and friendliness of the Maltese people. The Maltese welcome the company of foreigners and being helpful to them comes naturally. They have an admirable sense of humour and like most Mediterranean people, tend to be rather jovial. These qualities endear the Maltese to the foreign visitor.
HISTORY The 380,000 islanders, who trace their origins to before 4000 BC, owe their faith to the Apostle Paul who was shipwrecked in Malta in AD 60; their language, basically Semitic with a sprinkling of Romance, to the Arabs who ruled them for 220 years; their culture to the Knights of St John who stayed for 268 years; and their deep sense of democracy to 164 years of British connection. The islands became independent in 1964 and a republic in 1974. The President of Malta is Professor Dr. Guido de Marco.
CURRENCY Local currency is the Maltese Lira (Lm). Current exchange rates (Aug.'99) are as follows:
Lm1.00 = GBP £1.56
= US $2.55
= EUR 2.35
Sunday 17
Monday 18
Tuesday 19
Wednesday 20
Thursday 21
Friday 22
09.00

PARTICIPANT

ARRIVALS

CHECKING

IN

HOTELS

Registration
Session 3
Session 6
PUBLIC

HOLIDAY

INDEPENDENCE DAY

TECHNICAL

EXCURSION

(Optional)

POST

SEMINAR

TOURS

2 or 3 DAYS

(Optional)

OPENING

CEREMONY

10.00
11.00
COFFEE
COFFEE
COFFEE
Session 1
Session 4
Session 7
12.00
13.00
Lunch
Lunch
Lunch
14.00
15.00
Session 2
Session 5
Session 8
16.00
17.00
Time scheduled for meetings (if required)
Time scheduled for meetings (if required)
Time scheduled for meetings (if required)
SOCIAL

EVENINGS

WELCOME

RECEPTION

18.30 to 20.30

Hosted by the Land Surveyors'

Society – Malta

MALTA BY NIGHT

Bus tour including supper

(Optional)

COCKTAIL PARTY

18.30 to 20.30

FAREWELL

DINNER

MALTESE NIGHT which

also includes a show

ACCOMP-ANYING

PERSONS

HALF DAY

TOUR

FREE

FULL DAY

EXCURSION

WELCOME

RECEPTION

COCKTAIL PARTY

FAREWELL

DINNER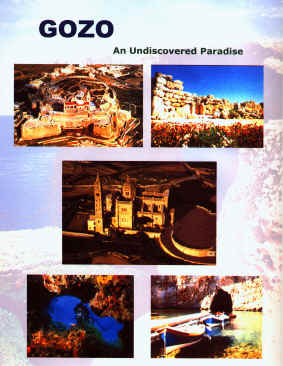 FIG COMMISSIONS (organising the technical program)
Com 2: Professional Education (chair: Kirsi Artimo, Finland)
Com 4: Hydrography (chair: Dennis St. Jacques, Canada)
Com 5: Positioning and Measurement (chair: Jean-Marie Becker, Sweden)
Com 6: Engineering and Surveys (chair: Michel Mayoud, Switzerland)
Com 7: Cadastre and Land Management (chair: Paul Munro-Faure, England)
Chair of the technical organising committee is Jean-Marie Becker (Email: jean-marie.becker@lm.se)
THE FOLLOWING GENERAL TOPICS ARE FORESEEN TO BE BROADLY DISCUSSED
| | |
| --- | --- |
| | The Survey market and profession |
| | Reports on the situation for Mediterranean countries concerning the state of the art in each country regarding education, CPD, market, working conditions, geodetic infrastructure etc. |
| | Education and Continuos Professional Development |
| | Standardisation and quality aspects from and for different user needs/applications |
| | Land management and cadastral issues in the Mediterranean region |
| | Relationship between and demands on geodetic networks for specific applications |
| | New technical trends within surveying |
| | Special topics |
PAPERS AND POSTERS
Surveyors working in the fields of education, hydrography, land management, surveying or similar are invited to submit papers to the seminar. We appreciate a half page abstract before the 15th of February, 2000 for papers to be presented during the seminar. It will also be possible to present posters during the seminar and papers not accepted for publication will be offered to be posters instead.
Please, send the abstract to Jean-Marie Becker (jean-marie.becker@lm.se) and a pre-registration form to Randolph Camilleri.
PRELIMINARY CALENDAR
| | |
| --- | --- |
| | Pre-registration and half-page abstract - 15 February, 2000 |
| | 2nd Circular with complete program and registration form - 15 March, 2000. |
| | Early registration - before 30 April, 2000. |
| | Full papers - before 1 August, 2000. |
REGISTRATION FEES
The registration fee for participants includes:
| | | | |
| --- | --- | --- | --- |
| Delegates | Seminar Sessions; | Proceedings; | Coffees/Teas; |
| | Welcome Reception; | Lunches; | Cocktail Party; |
| | Maltese Night – Farewell Dinner. | | |
| Accompanying | Welcome Reception | Cocktail Party | Day Excursion |
| Persons | Maltese Night-Farewell Dinner | Half Day Excursion | |
| Local Delegates | Seminar Sessions; | Proceedings; | Coffees/Teas; |
| | Welcome Reception | Lunches. | |
REGISTRATION FEES

Early Bird Registration

Before 30 April 2000

After

31 April 2000

FULL DELEGATES
Lm150
Lm170
ACCOMPANYING PERSONS
Lm90
Lm110
LOCAL DELEGATES
Lm100
Lm120
PRELIMINARY REGISTRATION FORM
FIG INTERNATIONAL SEMINAR
September 18-21, 2000 MALTA
I would like to be registered as a potential participant of the FIG MALTA Seminar
September 18-21, 2000
Title:_____________Names:_________________Surname:___________________
Organisation/Affiliation_______________________________________________
Postal Address ___________________________________________________
___________________________________________________
Business Tel. Code _______No_____________Fax Code _______No.__________
International Code:___________Email___________________________________
Please return this form to:
Randolph Camilleri
The LAND SURVEYORS' SOCIETY – MALTA
c/o Sky Apartments, Flat 13/16,
179, Marina Sea Front,
Pieta – MSD 08
MALTA
Tel: (++356) 237 914 Fax: (++356) 251 040 Mobile: (++356) 949 3409
250 658 E-mail: rcsltd@global.net.mt
O Kindly send me Brochures/Literature on Malta