News in 2022

Dr Haim Srebro receives award for his work on boundary-making practice
December, 2022, Durham University, England
IBRU, Durham University's Centre for Borders Research, has awarded its fifth annual Raymond Milefsky Award to Dr. Haim Srebro, After being nominated by FIG.
The Milefsky Award is made annually to an individual or organisation that has advanced boundary-making or cross-border cooperation. Dr. Haim Srebro was nominated by FIG based on his long term work for FIG and in general on boundary-making practice. He founded and chairs the Working Group on International Boundaries of FIG. He has been main editor of the recent FIG Publications No. 59 on International Boundary Making and No. 76 on International Boundaries on Unstable Ground.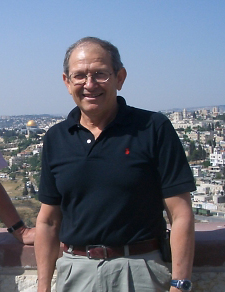 "Noting that the persistence of frosty relations between the two governments stymied IBRU's efforts to pair Srebro's award with a parallel award to one of his Lebanese counterparts, [IBRU's director Philip Steinberg] cautioned, "Boundary delimitation does not in itself turn antagonists into friends. However, by bringing states together to identify their common interests and to frankly discuss their differences, boundary delimitation can, under the right circumstances, provide a wedge through which a measure of peace can be achieved amidst ongoing tension. That's why Dr. Srebro's work with FIG has been so important: it establishes a foundation on which others can build peace in their regions." "
The Milefsky Award is made possible by a bequest from the estate of Raymond Milefsky, a long-time borders expert with the U.S. Department of State who was a frequent tutor at IBRU training workshops. The award includes a cash prize of £745.
Read the full article from Durham University here
Evelien Hertz
December 2022
©2023 FIG