Newsletter November 2019
Read the latest newsletter from the Commission Chair - Daniel Paez.
---
FIG Commission 7 Annual Meeting 2019
The Commission 7 Annual Meeting took place in Seoul, Korea 5-9 August 2019.
For more information, please visit the web site: : www.com7figseoul.com
---
Commission 7 at FIG Working Week 2019
The Working Week took place in Hanoi, Vietnam 22-26 April 2019. Commission 7 held its yearly meeting and was involved in several sessions covering the commission 7 areas.
---
FIG Commission 7 Annual Meeting 2018 and International Seminar
24 - 28 September 2018, Bergen, Norway
Around 100 participants from all over the world followed the invitation to join the FIG Commission 7 Annual Meeting and the international Seminar organized by the Norwegian FIG member association TEKNA in Bergen, Norway.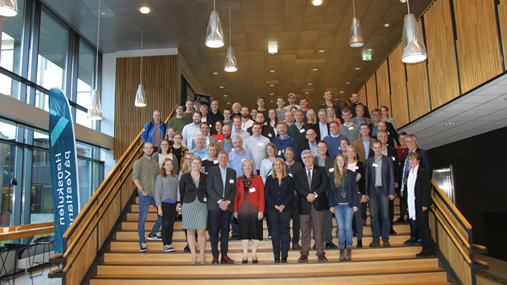 ---
Season's greetings from Commission 7
Dear Delegates, Correspondents and friends of FIG Commission 7!
At the end of this year which is as well the closing of my term of office as Chair of FIG Commission 7 I will take the opportunity to review about the past 4 years and to extend my sincere thanks to all of you.One of the main events on the agenda of Commission 7 are the Annual Meetings and international Conferences/Workshops linked to these. Organising such events is sometimes challenging for facing constraints from budget or from personal resources and therefore requests an extraordinary personal engagement of the local organiser. Commission 7 Annual Meetings in the past term were very successful at providing interesting technical programmes and were well attended by an international or/and regional audience. The outreach was far beyond the Commission 7 community. Read more
---
IMPULS Workshop 6 December 2018
The well attended national IMPULS project workshop on "SDI Raising awareness – benefits from IMPULSE Project to SDI FBiH and further development"organized by the Federal Administration for Geodetic and Property Legal Affairs was held in Sarajevo on 5 and 6 December 2018 in the premises of the Hotel Holiday. FIG was represented by Chair of Commission 7 Ms. Gerda Schennach who delivered greetings from FIG President Ms. Chryssy Potsiou and Vice-Chair of the Commission Mr. Gyula Iván (HU).
The Director of the Federal Administration for Geodetic and Real Property Affairs, Mr. Željko Obradović opened the workshop and welcomed all participants, and pointed out the importance of sharing data. Mr. Tomislav Ciceli presented the IMPULSE project and its benefits for the SDI FBiH, Mrs. Slobodanka Ključanin presented Spatial Data Infrastructure of the Federation of BiH and results achieved so far.
| | |
| --- | --- |
| FIG Commission 7 presentations were about Win-Win solutions for national and international activities on Cadastre & Land Management by the INSPIRE Directive and about experiences of the implementation of INSPIRE theme Cadastral parcels in Hungary. Mr. Vladimir Krupa, member of the CLGE Executive Board highlighted in his speech the importance of authoritative data and public appointed professionals and the benefits from civil servants/private surveyors models in cadastre. | |
The second part of the workshop emphasised on the Register of subjects, Register of data sources and Metadata editor which was presented by Mr. Nikola Cvjetković and Mrs. Amela Huković. Mr. Nedim Hadžiosmanović presented the complexity of the establishment of a national SDI and the role of the municipalities being in charge of cadastre in its implementation.
The Workshop was concluded by a discussion and summary of findings for further steps to be taken. More details
Chair of FIG Commission 7, Mrs. Gerda Schennach, followed the kind invitation offered by Director Mr. Željko Obradović to visit the Federal Administration for Geodetic and Real Property Affairs on 6 December 2018. The impressive achievements on the updating of cadastre and land registration and implementation of e-government procedures for continuous maintenance of the information were discussed. It was agreed to further develop the exchange of knowledge and information on professional aspects in establishing a NSDI. More details
---
Commission 7 2018 Annual Meeting and International Seminar
24-28 September 2018, Bergen, Norway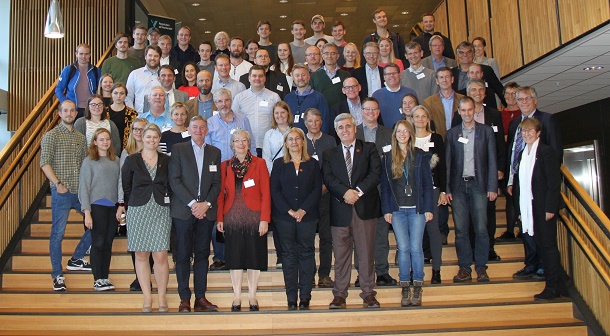 Group photo
---

Commission 7 2018 Annual Meeting and International Seminar - Invitation
It is a great pleasure to invite you to the FIG Commission 7 Annual Meeting 2018 and International Seminar being held at the Hotel Zander K, Zander Kaaes gate 7, 5015 Bergen, Norge, Europe.
The venue for the Annual meeting 2018 has been decided as on the excellent air links to many other countries inside and outside Europe at once the colorful Norwegian city of Bergen offers many cultural highlights and is also considered a gateway to majestic fjords. Norway, the country of northern Europe, occupies the western half of the Scandinavian peninsula. Nearly half of the population lives in the extreme south, in the region around Oslo, the capital. About two-thirds of Norway is mountainous, and of its much articulated shoreline carved by deep glacier fjords are about 50,000 islands.
Accompanying persons are very much welcome to attend the social events and excursions.
Thanks to the organizing committees Tekna and Geoforum under chairmanship of Mr. Leiv Bjarte Mjøs, for providing the opportunity to meet to Norway.
Looking forward to meeting all of you in Bergen!
For more information, please visit: Web site
---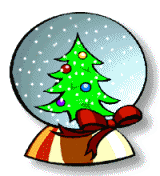 Dear Commission 7 Delegates, Correspondents and friends!
Only few days are left in 2017 and this is a good reason to review the year and to have a look ahead to 2018.
Looking back to the two main events of Commission 7, I want to express a special thank to our colleagues in Finland for their continuous support in organising the Commission 7 events in the frame of the FIG WW in Helsinki and to our Colombian colleagues, Daniel Paez from the University de los Andes in Bogota and his team of young surveyor and students, who organised an excellent and very well attended Annual Meeting and Conference in Cartagena. For the first time we had the possibility to join the events in a teleconference service, which was even more helpful as Daniel Steudler and myself got stranded in Frankfurt airport being booked on one of the 250 flights which had been cancelled that day due to bad weather conditions. These are the challenges – hurricanes, wizards, snow and other natural hazards make it sometimes difficult to make use of all facilities to get to all places around the globe! Thanks to the young team who made attendance happen in this situation.
You will find all presentations of both events at fig and at http://fig717.net/en/home-2/. A more detailed report will be circulated at the beginning of the next year.
The highlight of 2018 will be the FIG Congress in Istanbul to be held on 6-11 May 2018. Registration is already open and up to now 450 papers have been applied for, 150 of them directly connected to Commission 7 topics – again there will be the need to run a considerable number of Technical Sessions in parallel. Besides there will be among others a special half-day side event on cadastre of the Turkish talking countries, from where we expect around 100 persons to attend. A more detailed agenda for the Commission 7 technical and social events will be circulated in a few weeks and may be found on https://www.fig.net/fig2018.
The Annual Meeting of Commission 7 including an international Workshop will be held in autumn 2018 most likely from 24-28 September 2018 in Bergen/Norway. Thanks to our Delegate Leiv Bjarte Mjøs who is committed to organize the event and who has already made some arrangements to make sure that the costs will stay at our average level of previous years. All details about the Annual Meeting and other events co-organised by Commission 7 are continuously updated at www.fig.net: Please make sure that any event which is attended by FIG Commission 7 members gets published on this website by sending a note to me.
Finally, I want to thank all of you for your participation in and as FIG Commission 7 representatives and for activities taken for FIG Commission 7. Your contribution in conferences, workshops, all kind of publications and many other initiatives is a most valuable contribution to spread the spirit of FIG and especially for us in Commission 7 to provide the society with a solid fundament for secure and fair land tenure and land registration in all countries all over the world for the benefit for society and land owners. Especially in those times of all kind of challenges on land, expertise which is built on professional skills and on independent assessment of the situation, is of high relevance for a peaceful coexistence.
I wish all delegates, correspondents and friends of Commission 7 a peaceful Season and a happy New Year
Looking forward to meeting all of you in 2018.
Gerda Schennach
---

Commission 7 2017 Annual Meeting and Conference - Invitation
The FIG Commission 7 Annual Conference and Meeting is taking place between 4 – 8 December 2017 in Cartagena, Colombia. This event will also host a conference focused on Cadastre for emergencies and disasters: Challenges and opportunities for islands and coastlines.
The FIG Commission 7 Annual Conference is the meeting par excellence that brings together surveyors from around the world so they can share and learn about the latest developments in cadastre and land management as well as contributing experience and knowledge in terms of their environments and individual activities. It is a one-off opportunity for participants from all over the world –both professional members of the FIG Commission 7 and interested members of the public– to share their points of view.
Those who participate in the conference will be able to go to a gala dinner and visit the important tourist sights in Cartagena. You can also try traditional dishes from the Colombian Caribbean region and take a walk on the beautiful beaches. Cartagena de Indias is located on Colombia's north coast and it has beaches that are renowned for their beauty and tranquillity. It also hosts architectural gems such as the citadels that were built in the Colonial Period that have now been restored. In 1984 the city was declared an UNESCO world heritage site, which made it one of the most-visited Colombian and Latin American cities.
For more information, please visit http://fig717.net/en/home-2/
---
Commisson 7 at the FIG Working Week 2017 in Helsinki, Finland 29 May - 2 June
Commission 7 had its annual meeting during the FIG Working Week 2017 in Helsinki, Finland 29 May - 2 June 2017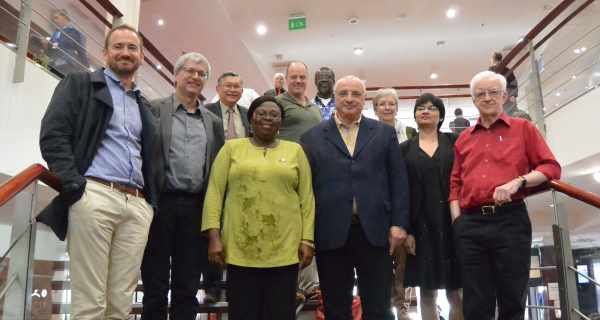 Commission chairs 2015-2018 at their meeting during the FIG Working Week, 29 May-2 June in Helsinki, Finland: Remy Boudon(comm. 6) Volker Schwieger (comm. 5), See Lian ONG (comm. 10), Angela Etuonovbe (comm. 4), Steven Nystrom (comm. 9), Kwame Tenadu (comm. 8), Enrico Rispoli (comm. 3), Gerda Schennach (comm. 7), Fahria Masum(comm. 2), Brian J. Coutts (comm. 1)
---