Working Group Chairs:
Geospatial Information Infrastructure for Smart Cities (WG 3.1)
Prof. Kevin McDougall, Australia
kevin.mcdougall[at]usq.edu.au

Geospatial Big Data: collection, processing, and presentation (WG 3.2)
Prof. Charalabos Ioannidis, Greece
cioannid[at]survey.ntua.gr
User-Generated Spatial Content Empowering Communities (WG 3.3)
Prof. Sagi Dalyot, Israel
dalyot[at]technion.ac.il
3D Cadastres (WG 3.4)
Prof. Peter van Oosterom, the Netherlands, P.J.M.vanOosterom[at]tudelft.nl
Prof. Alias Abdul Rahman, Malaysia, alias[at]utm.my
GIS Tools for Spatial Planning (WG 3.5)
Enrico Rispoli, Italy, e.rispoli[at]cng.it
Adriana Czarnecka, Polen, Adrianna.Czarnecka[at]pw.edu.pl
Geospatial Next (WG 3.6)
Cemal Özgür Kivilcim, Turkey
kcemalozgur[at]hotmail.com
Delegates and Correspondents:
Each member association has the right to nominate a delegate to each of the ten technical commissions. In addition Affiliates, Academic Members and Corporate Members are welcome to nominate a correspondent to each commission.
Interested? If you are interested to become a national delegate from your country, please contact your member association. The contact information of national delegates is updates by the FIG office. Any changes in contact information should be sent to the FIG Office.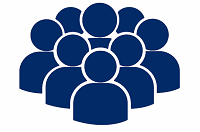 This FIG report sheds light on several areas where geospatial data can be particularly useful in supporting the path to sustainability in the 2020s, for spatial land use planning and health monitoring, with data collection through voluntary geographic information, with attention to diversity and inclusion, and by providing information on property, including property values. Read the Publication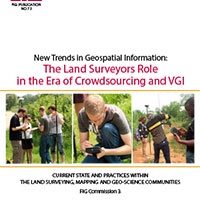 The study was focused on the current state and practices within the land surveying, mapping and geo-science communities, on practical as well as theoretical levels.
Read the Publication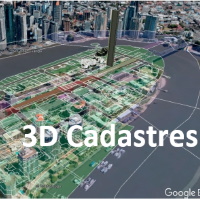 Many 3D Cadastral activities have been conducted during the past two decades: six FIG 3D Cadastres workshops, sessions at FIG working weeks and congresses, three special issues in international scientific journals, four terms of the joint commission 3 and commission 7 FIG Working Group on 3D Cadastres. Website
Terms
Term 2019-2022
Term 2015-2018
Term 2011-2014
Term 2007-2010
Term 2003-2006
Terms 1979-2002
Working Groups
Term 2019-2022
WG 3.1: Geospatial Information Infrastructure for Smart Cities
WG 3.2: Geospatial Big Data: collection, processing, and presentation
WG 3.3: User-Generated Spatial Content Empowering Communities
WG 3.4: 3D Cadastres
WG 3.5: GIS Tools for Spatial Planning WG 3.6: Geospatial Next
3D Cadastres
FIG joint commission 3 and 7 Working Group on 3D Cadastres since 2000
FIG Publications
FIG Proceedings
Events
Reports to General Assembly